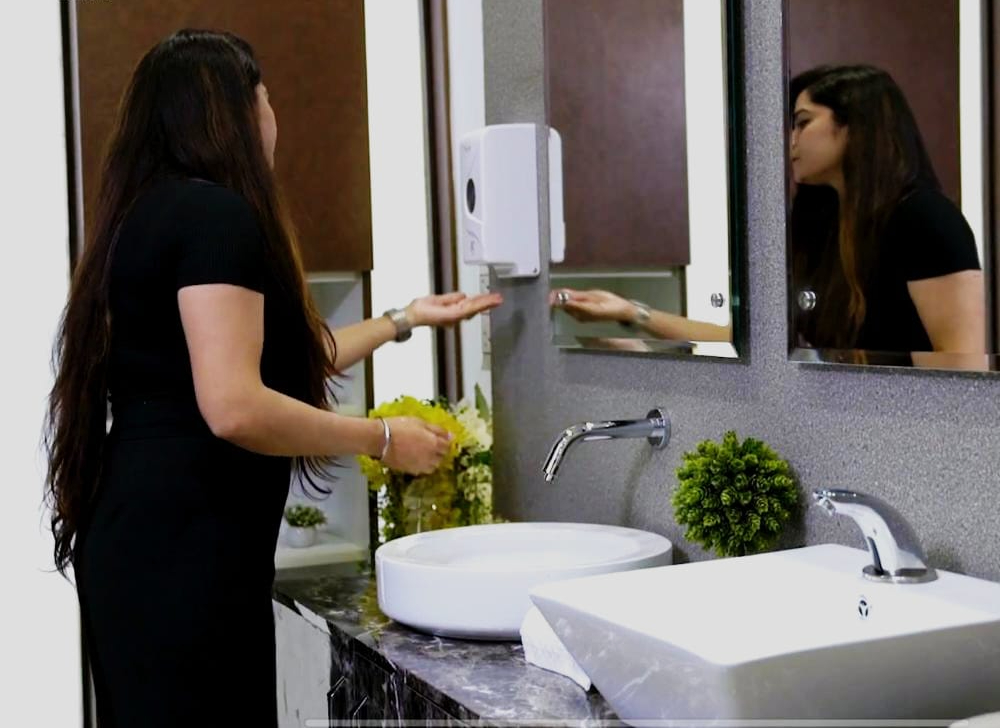 Complete Your Cleaning and Hygienic Needs with Our Innovative Products.
A Soap Dispenser is one essential commodity that is required in every household. It is essential especially to place these in the bathroom. Using a soap dispenser not only makes washing your hands easier but also more economical, that is because it helps you use a defined quantity of soap eliminating any waste. If you want to clean your hands, you should use a hand cleaner, and to store hand wash or sanitizer, you can have a hand cleaner dispenser at your place. Soap and Sanitizer dispenser looks great and classy as well. These are most suitable for your kitchen or bathroom.
Some Key Features of Toshi Soap Dispenser.
• Protect against the spread of germs- An automatic soap dispenser is operated with sensors, making it touch-free. As manual soap dispensers and bars of soap can harbour the dirt and germs of the last person to use them, spreading them to the next user, the touchless feature of an automatic soap dispenser reduces the contamination of germs.
• Economical and low maintenance.-An automatic soap dispenser disperses a standard amount of hand wash whenever the sensor detects human presence under its nozzles
• Reduce Wastage- An automatic soap dispenser releases a measured amount into the hand of a user. It keeps a cleaner environment by reducing spilling and saving soap.