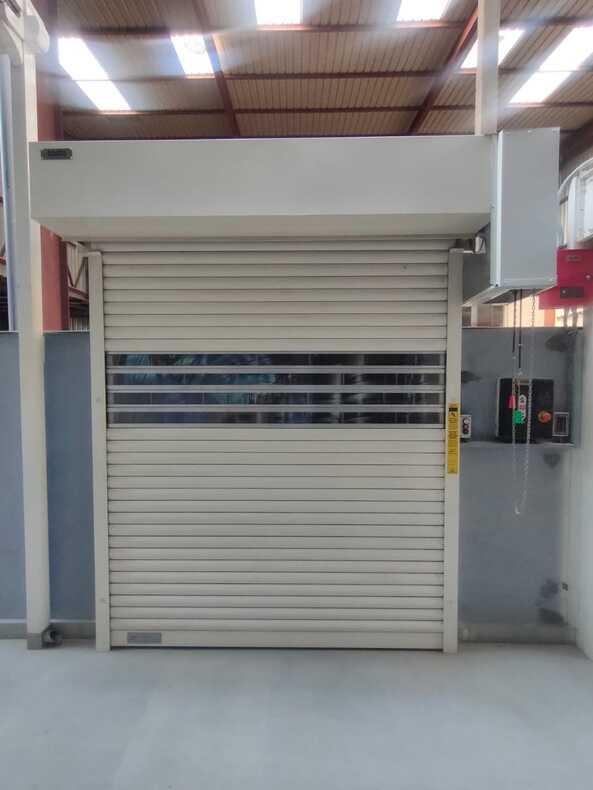 Double Wall rolling shutter with vision panel.
Double Wall Aluminium Rolling Shutter with Vision Panel has been developed by Toshi Automation Solutions for industrial applications.
It is a combination of double lacquered aluminum slats with 0.95 mm thickness and has a specially crafted Vision Panel made of see-through acrylic sheet placed strategically so that one can see what or who is on the other side. The rolling track is made of galvanized steel with anti-friction joints in PVC.
These Insulated rolling shutters have smooth and noiseless operation and preferred choice in the Indian warehouse Industry.