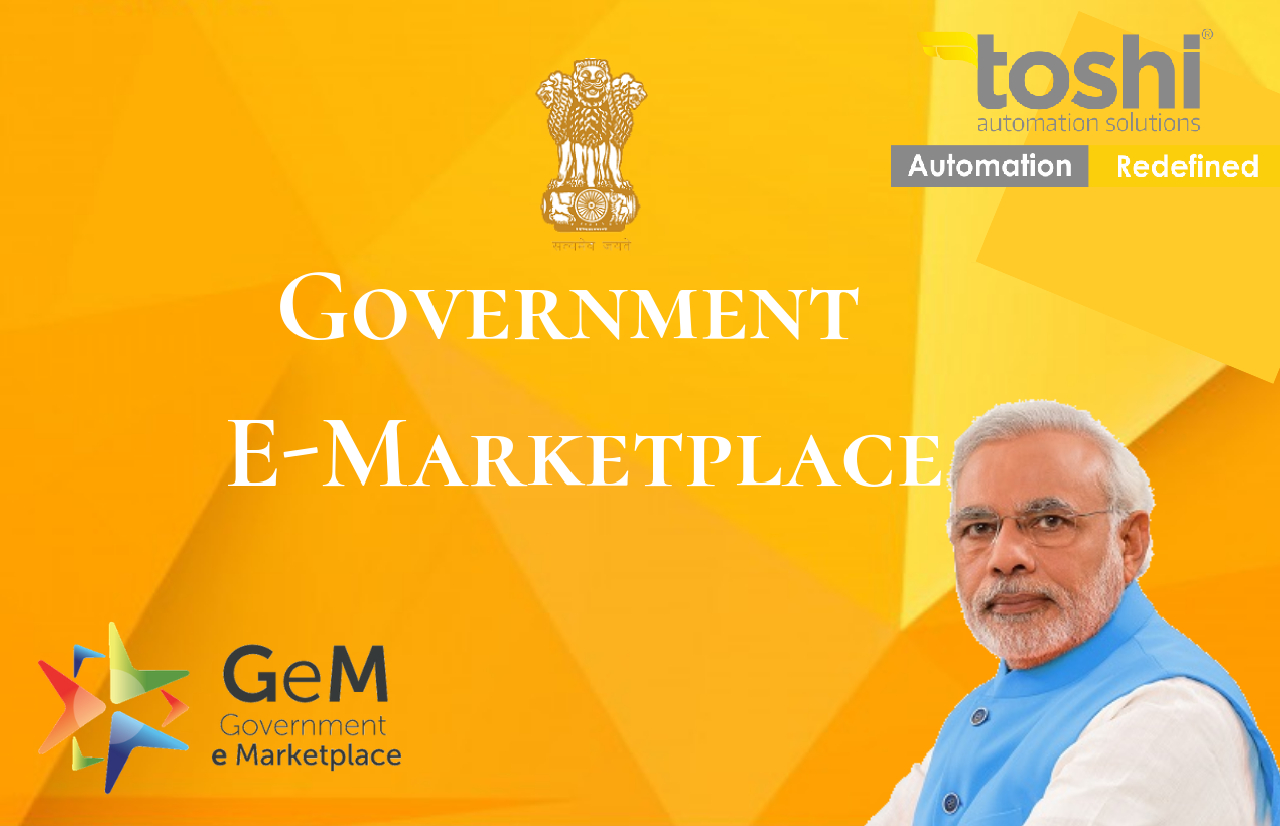 GeM Portal – An Opportunity to Work with Government
GeM stands for Government e-Marketplace which is hosted by Directorate General of Supplies & Disposals (DGS&D). GeM is effective, self sustaining and user friendly portal for making procurement by Government offices.

Government e-Marketplace is a bold step by the Government with the aim to transform the way from where procurement of goods and services can be done by the Government Ministries and Departments, Public Sector Undertakings (PSUs) and other self-governing bodies of the Central Government. DGS&D with the technical support from Ministry of Electronics and Information Technology has developed GeM portal for procurement of both Products & Services. The portal was launched on 9th August 2016.

Government E- Marketplace (GeM) is a platform which facilitates and enables easy online procurement of goods and services required by various government departments, associations, and public sector undertakings (PSUs) in India. The only purpose of the portal is to enhance transparency, efficiency, and speed in public procurement. It offers tools of reverse e-auction, e-bidding, and demand aggregation to facilitate the government users to receive the best value on government e market portal.

Toshi Automation Solutions is proud Indian manufacturing brand that has been around for over 30 years now! We're duly registered as an

OEM

with Government e Marketplace (GeM). We specialise in making our client's premises more secure against physical threats and infections through our vast product range that includes

Secured Entrance Products:
Automatic Sliding Gates & Doors, Automatic Boom Barriers, Tyre Killers, Automatic Rolling Shutters, Tripod turnstiles, Half Height Turnstiles, Full Height Turnstiles, Blocking Bollards

Hygiene Products:
​
Automatic Soap Dispensers, Automatic Sanitizer Dispensers, Automatic Sensor Taps, Hand Dryers & Urinal Flushers
I humbly invite you to explore more about our products by searching for Toshi Automation or Toshi on the GeM Portal or by visiting our official website. We have been supplying our India Made Automation products to Central and various State Governments and also several PSUs.
We have earned a reputation for our brand due to our unwavering focus on product innovation and excellence in customer service.
With 30 Years of Experience, 1K+ Institutional Clients, 20K+ Installations and 1.2 Million+ Happy Users, we're proud to have enabled hundreds of Government, industrial and corporate customers to enhance their productivity and control costs through our various automation products and solutions.
The journey of our Founder & CEO, Mr. Kapil Sachdev, has been chronicled by Forbes India magazine and it inspires each and every member of our team to emulate the values with which he laid the foundations of the brand TOSHI, over 30 years ago. Some of our products have also been featured by Fortune India magazine recently.