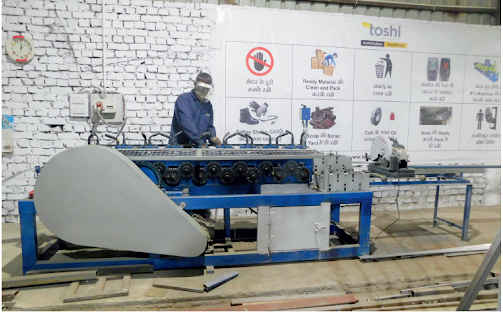 In House Production- Everything Under One Roof !!!!!!
At Toshi Automation Solutions we manufacture customized products as per the client's requirements.
When it comes to production, it is very important to ensure the quality of the production and product.
For the best quality production, we use all the automated machines and technologies.

We only supply quality items. All incoming and outgoing parts and products are carefully checked by our quality staff.
In-house production is an activity that is conducted within the same business. You are able to perform the task using the time and effort of your own employees and any other assets that the company already has.
Advantages of In- House Production:-
The quality of the products is guaranteed and remains level.

Guaranteed fast delivery times.

The ability to switch quickly to a changing demand.

Can keep a grip on flexibility.

Able to work more efficiently.

Customer-oriented production.

Efficient layout and flow in the new factory.