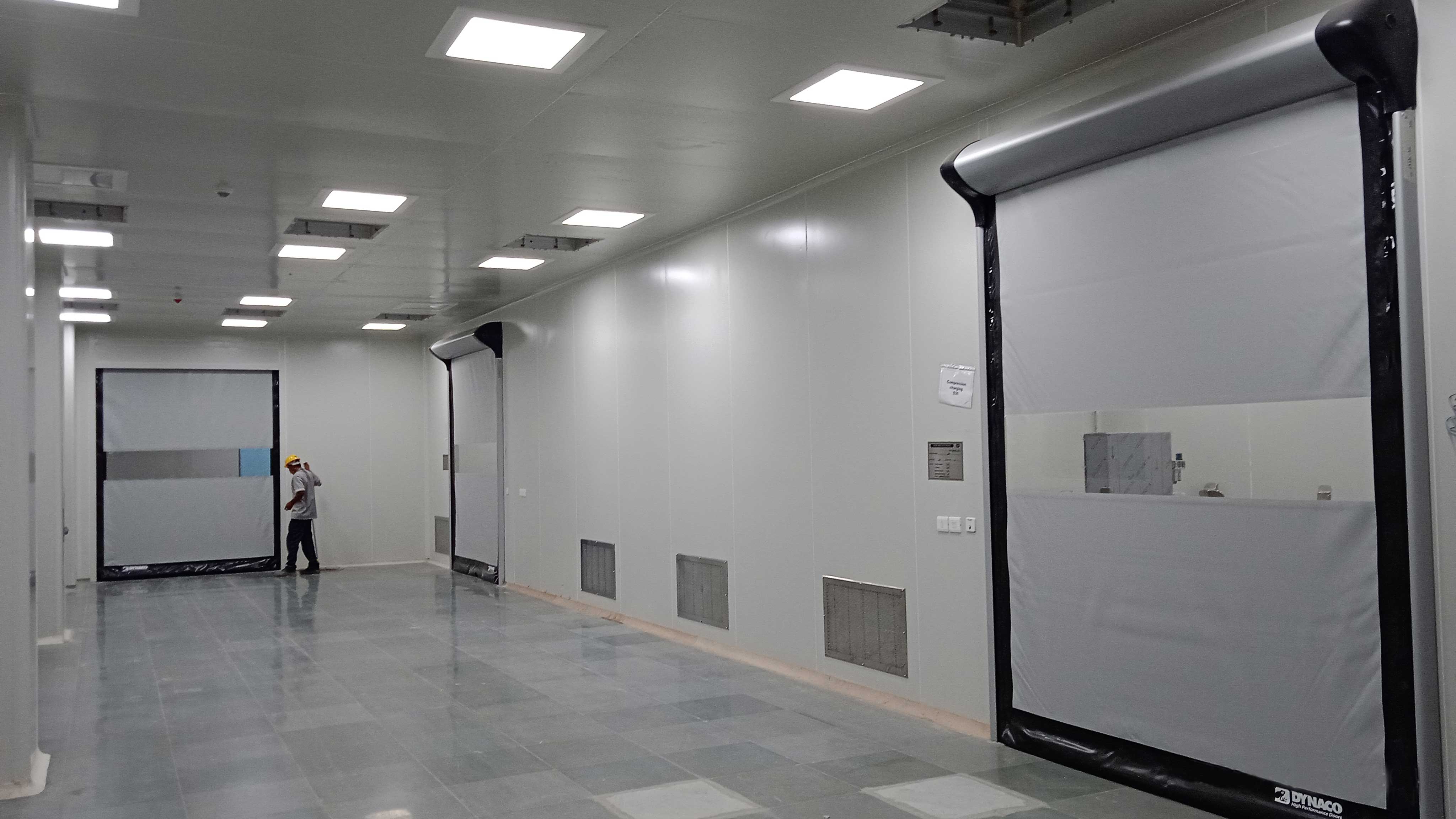 Solutions for the Food Sector
Experienced professionals in the Food & Beverage Industry know that efficiency of manufacturing operations can be optimized only with the best of automation products. A smooth running F&B manufacturing plant means that the products are being manufactured hygienically and are safe from any contaminants as the product quality ensures long term profitability for your company. While focusing on the quality, productivity and efficiency, it is equally important to ensure safety of the people working in your plant and here too, automation plays a crucial role. Being the pioneers in industrial automation and with over 30+ years of experience, Toshi Automation Solutions can be the reliable partner your manufacturing operations need!

The Food sector has specific requirements which can't be ignored. Quality, safety and functionality are some of them.

For this reason Toshi offers well suited solutions in order to match the multiple logistic and entrance needs in this sector, such as:



-

High speed doors





-

Loading bays





-

Rolling Shutters





-

Sectional doors





-

Entrance Gates



For the food sector, especially aiming the manufacturing companies, our products offer top reliability together with fast and efficient after sales service.

Highest insulation and resistance in tough environmental conditions, versatility for loading and unloading big or small goods… Our wide product range allows us to satisfy all our clients, no matter how specific as your needs may be.

Whether it is the rolling shutters that secure your premises, or the high speed roll up doors that are ideal for making your premises weatherproof, or inter-connecting sectional doors leading to the factory despatch area, or the docking shelter and dock levelers in the bay area, or automatic doors for freezers and cold rooms, or fire rated doors for sensitive areas, or high speed doors for emergency exits in the staff and executive area, or the secured entrance to the reception or the exits for the staff, or automated hygiene solutions for the washrooms, Toshi Automation Solutions offers everything under one roof.

All our products strictly comply with the current sanitary and safety rules, without forgetting about our commitment to the environment.